Nowadays it is often needed to move software systems to a distributed environment. This article is devoted to creation and installation of a lock manager for software system while moving them from one-server configuration to a distributed environment.
Sergey Egorov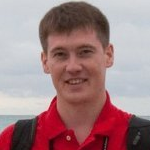 Head of software development department, Parallels
Since September, 2000 started work at "New program technologies" company, which was incorporated with SWsoft in 2004. In 2008 it was rebranded to Parallels.
Initially I was hired as QA engineer because of low experience and pure skills, even had high wish to work as a developer. At that moment I had a programming experience just in scope of university. My proof as a developer was a fact that I fixed a bug in PHP engine, which causes a bug in Plesk. Three month later I was officially moved to development and became one of five first Plesk developers. Than in 2002-2003 I was a head of Plesk Backup team. In 2004 became head of Plesk Maintenance team.
In 2005 started leading of whole Plesk for Linux development (at the moment we already had Plesk for Windows project, which was initially based on Linux version). Since 2008 I lead development of Plesk for both platforms. In different roles I touched Plesk versions 1.3 – 11.5. 11.6 and 12.0 are in the progress now.
Sergey Krendelev
Candidate of Physico-mathematical Sciences, head of the laboratory, Novosibirsk State University
Mikhail Koveshnikov
Software Engineer, Novosibirsk State University
Nikita Arykov
Junior Software Developer, Parallels
Alexandr Ilin
Assistant, Novosibirsk State University
Sergey Bobrenok
Assistant, Novosibirsk State University
Alexey Yuzhakov
Software Architect, Parallels