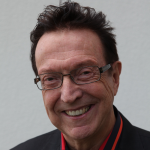 Founder and Chairman
Ivar Jacobson International
Dr. Ivar Jacobson is a father of components and component architecture, use cases, the Unified Modelling Language and the Rational Unified Process. He has contributed to modern business modelling and aspect-oriented software development.
Lately, Jacobson has been working on how to deal with methods and tools in an agile and lean way. He is one of the leaders of a worldwide network SEMAT.
Dr. Jacobson is an international honorary advisor at Peking University, Beijing, and he is an honorary doctor at San Martin de Porres University, Peru. He is the principal author of eight influential and best-selling books.
Agile and SEMAT – Perfect Partners
Today, as always, there are many different initiatives underway to help improve the way we develop software. The most popular and prevalent of which is the Agile Movement. One of the new kids on the block is the SEMAT initiative. As with any new initiative people are struggling to see how it fits into the world and how it relates to all the other things going on. For example does it improve or replace their current ways of working. Is it something like lean that supports and furthers the aims of the Agile Movement, or is it something like waterfall planning that is in opposition to an agile approach?
The good news is that both Agile and SEMAT promote non-prescriptive value-based philosophies that encourage software development teams to select and use whatever practices best fit their context and, most importantly, continuously inspect, adapt and improve their way of working. In this keynote we will look at how these two initiatives complement one another, providing the perfect foundation for teams that want to master the art of software development.