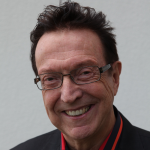 Ivar Jacobson, Ian Spence
Ivar Jacobson International
October 23, 10:00 – 18:00
In English with translation to Russian
Registration closed
Course overview
Use-cases are still a popular way of working for both business and system requirements. Googling "use-case" yields 4 times more hits than Googling "user story", but software development should not be driven by popularity. Instead we should use the most practical way of working, one that allows us to continuously improve. Over the years we have learnt how to be truly successful with use-cases, and of course we have learnt something from other techniques. In this workshop we will discuss how user stories and aspect-orientation have inspired us to make use-cases even better while maintaining their core values and show you how to be successful with use-cases.
We will demonstrate that use-cases are:
As agile and light as you want it to be
Are not just about requirements – they're for everything including planning, development and testing
A form of acceptance test driven development compatible with other agile techniques such as specification be example
Scalable – scaling up, scaling out and zooming in to meet your needs
Are also for infrastructure software
Are not just for software development – but for business as well
And how use-cases are split up into slices to populate a backlog suitable to support Scrum or Kanban, maintaining the values of use-cases while adapting them to backlog-driven development.
Upon completion of the workshop, participants will understand:
How to slice use-cases to create well-defined pieces of work for agile teams
How to manage scope using use-cases
How to build a product backlog using use-cases
How to iteratively develop the use-case narratives
How to select the correct amount of detail to include in their use-cases
How to select the appropriate style of use-case description to use on their project(s)
Topics covered include:
Understanding the Big Picture with Use Cases
Building a Product Backlog with Use-Cases
Slicing Use-Cases to Drive Releases and Iterations
The Lifecycle of a Use-Case and a Use-Case Slice
Handling Architectural and Other Supporting Requirements
Use Cases and Specification by Example
In summary, you will learn how Use-Case 2.0 supports teams working agilely with all types and sizes of systems helping them with all aspects of software development including building effective backlogs, test-driven development and acceptance testing.
About instructors
Ivar Jacobson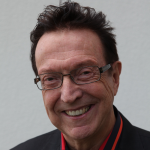 Founder and Chairman, Ivar Jacobson International
Dr. Ivar Jacobson is a father of components and component architecture, use cases, the Unified Modelling Language and the Rational Unified Process. He has contributed to modern business modelling and aspect-oriented software development.
Lately, Jacobson has been working on how to deal with methods and tools in an agile and lean way. He is one of the leaders of a worldwide network SEMAT.
Dr. Jacobson is an international honorary advisor at Peking University, Beijing, and he is an honorary doctor at San Martin de Porres University, Peru. He is the principal author of eight influential and best-selling books.
Ian Spence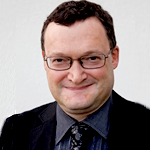 Head of Research and Development at Ivar Jacobson International
Ian is the co-author of two influential software development books, "Use Case Modeling" and "Managing Iterative Software Development Projects", and the team lead for the development of the SEMAT kernel. He specializes in large-scale agile adoptions and practice-based organizational change. An experienced agile coach he has worked with 100s of projects to introduce iterative and agile practices. He has also led numerous successful, large-scale transformation projects in fields as diverse as government, telecommunications, finance, and internet start-ups, working with development organization of 5 – 5,000 people.