Panelists will discuss IT companies' work with students, as well as ways to resolve the conflicts of interest arising at times between the high schools, students and companies.
Should a company try to obtain the best students as employees, or motivate them to complete their education?
In which year of study is better to invite students to practical training in a particular company? Should a student try themselves in different companies? How the company which invested to the student's education the largest part of funds should react to this?
Which tasks can be assigned to the students?
What should be the company's attitude to the scientific activity such as uni research groups and laboratories?
What is more correct for a company — to build cooperation with existing institutions of higher education or to build their projects?
How the ideal relationships between education, science, companies and the government be arranged?
What impact on relationship between universities and companies will have the appearance and spread MOOCs (massive open online courses).
Presentation within the section
Moderator: Andrey Ivanov
COO, JetBrains
Deputy Director, Department of Mathematics and Information Technologies, SPbAU RAS
Since 2010 Andrey Ivanov is the member of executive team in JetBrains company, the world leader in professional software development tools. During this time, the main development center of JetBrains in St. Petersburg has doubled, and the company shows a steady growth of turnover by 40% per year.
Prior to that Andrey was the leader of the St. Petersburg Development Centers, such as Borland and Yandex, and ran his own company SwiftTeams. His overall path in IT-sector is 17 years long, starting from a programmer to the senior manager in international business in a high-professional team.
Andrey is one of the founders of the Academy of Modern Software Engineering, where during two years of the free study students can can get additional relevant knowledge demanded by the programming market.
Currently, the Academy is part of the Computer Science Center (http://compscicenter.ru), where Andrey is leading the Software Engineering stream.
Andrey is also the deputy director of the Department of Mathematics and Information Technologies in St. Petersburg Academic University of the Russian Academy of Sciences (http://mit.spbau.ru).
Andrey realizes the importance of preparing the young professionals for the rapidly growing IT market, and actively developers relations with relevant higher education institutions in St. Petersburg and the regions. In the nearest future JetBrains will open a new lab in one of the leading Russian educational institutions.
Andrey graduated from the Saint Petersburg Electrotechnical University (LETI) in 1994.
Participants
Kirill Krinkin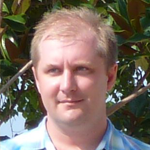 Associated Professor, SPbAU RAS
Associated Professor, St.Petersburg Electrotechnical University
Head of Open Source and Linux Lab
Kirill Krinkin, PhD in Software Engineering, Ajunct Professor in Department of Mathematical and Information Technologies of Saint-Petersburg Academic University RAS. Participant of Open Source motion, founder of Student Open Source and Linux Lab. Nowadays, he is active teacher for Operating Systems, Linux and Windows kernel programming, Qt/QtQuick courses. Research interests are virtualization, power saving in wireless networks, smart spaces, distributed systems, location-based services.
Alexey Kostyushko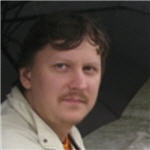 Lead developer, Parallels
Andrey Terekhov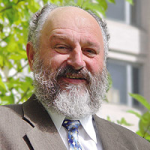 Head of Software Engineering Department, Saint Petersburg State University
CEO, Lanit-Tercom
1971 – graduated from the Mathematics and Mechanics Faculty of Leningrad State University. Received a diploma with honour in the field of Computer Science.
1978 – Ph.D. from Leningrad State University. Thesis: "Synthesis of efficient programs".
1991 – Professorship, habilitation thesis: "Software technology for real-time embedded systems". In the same year 1991 founded and became director of State Enterprise "Tercom".
In year 1996 founded and headed Software Engineering Chair of St. Petersburg State University.
In year 1998 founded and became CEO of the "Lanit-Tercom Inc".
In 2008 "Lanit-Tercom Inc" and Moscow software company "Artezio" merged into AT Software. Andrey Terekhov heads Board of Directors and supervises R&D department of the new company.
In 1999 Andrey N. Terekhov was one of founders of software developers association of St.-Petersburg — Fort-Ross. When in 2004 on the base of Fort-Ross the All-Russia association of software developers – RUSSOFT has been created, Andrey Terekhov has been selected as its first Chairman of board of directors.
Professor Andrey Terekhov has more than 70 scientific publications (including 4 books). He is a member of ACM and IEEE.
Ivan Arjantsev
Professor, Moscow state university
Head of Academic Programs Group, Yandex
Ivan Arjantsev, Doctor of Physical and Mathematical Sciences, Professor of Department of Higher Algebra of Mechanics and Mathematics Faculty of Moscow State University, Basic Department of Yandex HSE and the Independent University of Moscow, the head of the group of academic programs of Yandex.
Expert in the invariant theory, algebraic geometry and representation theory. During his school years — the winner of country-wide competitions in mathematics.
Head of the project Small ShAD (School of data analysis) — lectures on computer science, mathematics and linguistics for high school students at the Moscow office of Yandex.
Alexander Gavrilov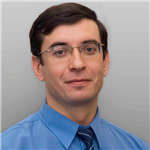 PhD in Computer Science;
DPE Academic Lead, Microsoft Russia;
Associated Professor, National Research Nuclear University "MEPhI"
Alexander has more than 20 years experience in software development industry. Now he is DPE Academic Lead in Microsoft Russia. He focuses on the broad IT-Education and young technology entrepreneurship programs development in Russia, including Student contest Imagine Cup rollout and promotion (from start in 2003), Russian IT-Curricula Repository creation, regional student IT-Festivals organization and other projects. Alexander took part in the development of professional standards for IT industry and their adoption for education needs. Along with this job for the large international company, Alexander is involved in the university educational process. He has Ph.D. degree in Computer Science and works as Associated Professor in National Research Nuclear University "MEPhI".
Vladimir Itsykson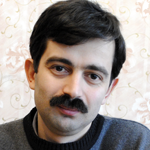 Associate Professor, SPbSPU
Vladimir Itsykson is an associate professor at Computer Systems & Software Engineering department in Saint Petersburg State Polytechnical University. He received his Ph.D in 2000 in the area of Computer Science. Now he is a head of Digitek Labs (http://www.digiteklabs.ru/en) which is a software and hardware development laboratory there.
His scientific interests include software engineering, software quality assurance and formal program transformation. As a head of Digitek Labs, he leads numerous R&D projects in the areas of software analysis and software design automation; among them are collaborations with such well-known software and hardware companies as Intel, General Motors and Panasonic. One of the most interesting projects is Aegis defect detection tool based on static analysis (Aegis project — http://www.digiteklabs.ru/en/aegis/platform/).
He also teaches courses on «Software Engineering Foundation», «Software Development Technologies», «Concurrent computing» and «Computer Networking».
Vladimir is an author of more than 100 publications, among which 5 are textbooks and around 30 are scientific articles.
Web-page(in Russian): http://kspt.ftk.spbstu.ru/info/staff/itsykson/