Status quo: Parallels Corporate University Program
How to work with students?
How to balance future benefits and current favor?
How to organize the educational and research process from scratch in a few years?
How to resolve conflicts of interest?
Techniques based on Parallels experience with examples from real life.
Bonus: formulas and calculations of metrics as separate talks.
This talk will open the panel discussion "Students in IT companies".
Alexey Kostyushko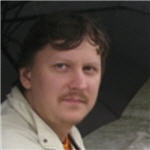 Lead developer, Parallels