Applying forecasting principles when designing and creating commercial software can be considered as a modern software development trend. One of the main reasons for that is the amount of commercial projects being initiated and ongoing, each requiring deliverables to be ready on time and according to the agreed requirements. Forecasting within software development becomes possible by introducing certain tools and techniques from software project management, simulation and theory of statistical models.
Vladimir Itsykson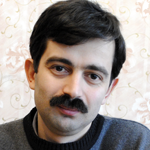 Associate Professor, SPbSPU
Vladimir Itsykson is an associate professor at Computer Systems & Software Engineering department in Saint Petersburg State Polytechnical University. He received his Ph.D in 2000 in the area of Computer Science. Now he is a head of Digitek Labs (http://www.digiteklabs.ru/en) which is a software and hardware development laboratory there.
His scientific interests include software engineering, software quality assurance and formal program transformation. As a head of Digitek Labs, he leads numerous R&D projects in the areas of software analysis and software design automation; among them are collaborations with such well-known software and hardware companies as Intel, General Motors and Panasonic. One of the most interesting projects is Aegis defect detection tool based on static analysis (Aegis project — http://www.digiteklabs.ru/en/aegis/platform/).
He also teaches courses on «Software Engineering Foundation», «Software Development Technologies», «Concurrent computing» and «Computer Networking».
Vladimir is an author of more than 100 publications, among which 5 are textbooks and around 30 are scientific articles.
Web-page(in Russian): http://kspt.ftk.spbstu.ru/info/staff/itsykson/
Andrey Bazhenov
Postgraduate, SPbSPU