We will list the Controlled language guidelines used worldwide to increase readability in technical docs. We compare the Controlled language readability enhancements guidelines to those available for the Russian language.
This combination aids to already existing Russian language guidelines.
Inna Yakimenko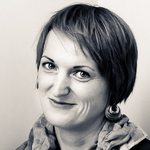 First Line Software
Inna Yakimenko has been working as a technical writer since 2005. She created user documentation for Ectaco Inc., Veeam Software, ScriptLogic Corp., Quest Software.
Currently Inna is earning her Technical Communication Certificate at the University of California in San Diego.