We define and implement a method to analyze JVM compatible application archives to determine how the application evolved between them. This allows us to determine if a given dynamic system update solution can handle an update between analyzed versions of applicaion.
Jevgeni Kabanov
CEO, ZeroTurnaround
Dr Jevgeni Kabanov is the founder and CEO of ZeroTurnaround, a development tools company that focuses on productivity. He wrote the first version of the ZeroTurnaround flagship product, JRebel, a class-reloading JVM plugin. Jevgeni has been speaking at international conferences since 2005, including Devoxx, JavaZone, JAOO, QCon, TSSJS, JFokus and JavaOne, where he was named Rock Star in 2011 and 2012. Jevgeni also started the first Java conference in Estonia, Geekout. He has done research in programming languages, types and virtual machines, publishing several papers on topics ranging from category theoretical notions to typesafe Java DSLs.
Oleg Šelajev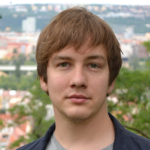 PhD student, University of Tartu
Oleg is a PhD student at university of Tartu and a software engineer at ZeroTurnaround where he develops better deployment tools for operations teams. His main interests of research are dynamic system updates, state migrations and evolution of software.
Rein Raudjärv
Software Architect, ZeroTurnaround