In our presentation we will talk about our experience of implementing quality audit in a process of continuous integration, which helped to minimize mistakes in the process execution and to improve quality of the developed product.
Nadezhda Evstifeeva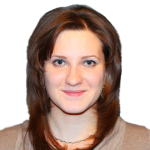 Quality engineer, ARRIS St.Petersburg Software Center (former Motorola Mobility)
Nadezhda graduated St.Petersburg State Polytechnical University, Quality Management speciality and joined to ARRIS Group (former Motorola Mobility) St.Petersburg Software Center as quality engineer in 2013. Nadezhda is responsible for metrics program support, monitoring and improving software development process in operation departments.
Alexander Babkin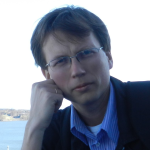 Quality Manager, ARRIS St.Petersburg Software Center (former Motorola Mobility)
Working for Motorola since 1999 Alexander was responsible for preparation of the company for assessments/appraisals against SW-CMM (Level 5 in 2001) and CMMI for Development (Level 5 in 2004). Over last couple of years Alexander has been involved in deployment of processes based on multiple quality and software engineering models, standards and methods (ISO9001, TL9000, Agile, Digital Six Sigma). Besides process improvement activities Alexander's team is currently in charge of development of local business process automation tools, support of organization's training program and coordination of R&D projects with St. Petersburg universities.