This is the presentation of results of research and practical experience of migration of the self-designed ERP-system from client-server architecture to web and mobile applications. Provided a detailed description of the technologies, technical and economic results. During my report I will show a variety of screenshots which illustrate specific provisions of the project. Live presentation of working system will be shown provided that there would be an Internet connection.
Michael Lebedinsky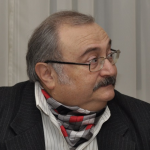 IT-Director (CIO), Termopal Ltd., Odessa
He graduated from the Odessa Polytechnic Institute, "Automation of industrial plants." He graduated from the graduate school of the Central Economics and Mathematics Institute (CEMI), USSR Academy of Sciences in Moscow. PhD in economics. He holds the title of "Senior Scientist" specialty "Economic-mathematical methods." More than 20 years was working in the All-Union Scientific Research Institute "Pishchepromavtomatika." He started as a research assistant to the chief designer of the Institute of automation techno-economic planning, economic analysis and operational management. Since 1994 he is working in the business as Chief Information Officer (CIO). The scientific and technical specialization – research, development, implementation and support of ERP-and BI-systems. Hundreds of successful IT projects. Author of more than 60 scientific and technical publications. Member of the CIO Community of Ukraine
Nicholay Viknyansky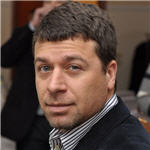 CEO and Owner, Termopal Ltd., Odessa
More than 15 years in the furniture business. Founder, owner and director of "Termopal." The company is a major supplier of materials and components for the largest furniture factories in Ukraine, small and medium-sized businesses. Imports goods from Germany, Italy, Turkey, Israel, China, South Korea and other countries. Has its own production of furniture components and an extensive network of offices, branches and warehouses in Odessa, Kiev, Odessa and Chernihiv regions and elsewhere.
Head of the enterprise pays great attention to the introduction of the most advanced information technology to manage their business. Took part directly in the development of information systems as a director of tasks and business analyst. He has several publications on IT-related topics.