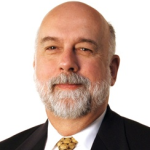 Executive Strategist & Chief Innovation Officer
Dell Services
Jim Stikeleather is Chief Innovation Officer for Dell Services where his team enables, facilitates and accelerates new technologies, business models and processes to address evolving business, economic and social forces for the company and customers.
For more than 30 years, Jim Stikeleather has designed, developed and implemented award-winning information and communications technologies that help businesses and institutions succeed as well as starting and growing multiple companies.
He has spoken and consulted internationally on digital infrastructures, evaluation of emerging technologies, and provided strategic guidance on their application to achieve business outcomes. He participates in international technology standards bodies, has multiple book and industry-article contributions to his credit and advises a number of technology incubators. Additionally, Jim holds two patents.
Jim came to Dell via Perot Systems and Meadwestvaco. Perot acquired a company he started, the Technical Resource Connection (TRC), in 1996.
Innovate or Die
The accelerating rate of change in technology, markets, economies, consumers, values, societies and just about all elements of the human experience means that much of what we know in terms of philosophies, principles, conventional wisdom, and best practice for creating, growing and operating a business regardless of size or age are now irrelevant. Soon only the form of value creation will be innovation, and that means innovation will soon be the only source of the profits needed to sustain any enterprise – private, NGO, not for profit and even governmental.
This session will cover what the misunderstood concept of innovation really is; why it will be the critical capability for all organizations and provide a quick overview on how to start the process of making it an inherent competency of your team.
See also: